Moisture-resistant film faced plywood
Solid John film faced plywood has been developed to achieve excellent durability in humid conditions
With targeted moisture-resistance and performance
Our experts have been working on the development of moisture-resistant film faced plywood for years. In Indonesia we found wood types that are extremely resistant to the harshest weather conditions. This tropical hardwood is known for its exceptional load bearing capacity. Both these advantages matched Solid John's high quality standards perfectly.
The right mix of selected woods
Double sided finish, double sided use
Guaranteed weather and boil proof (WBP) bonding
Efficient and solid with a thickness of 15 mm
Dedicated sustainability
The perfect basis for roof structures and wall cladding
A transparent warranty is something of a pet subject at Solid John's.
Just about every product we use on a daily basis carries a warranty policy, even if we don't realise the details. A transparent warranty is something of a pet subject of Solid John's. The durable film faced plywood we offer always comes with a concrete, long-term warranty.
Frequently Asked Questions
When is plywood suitable for eaves?
This depends on 2 elements: the type of wood and the gluing. Wood that is naturally moisture-resistant for 15 to 25 years should have durability class 2 or 3. The adhesive must be also be weather and boil proof (WBP). This means the panel can withstand a 72-hour boiling test without the plywood layers separating.
So do all WBP panels guarantee success?
Absolutely not. WBP bonding is important, but that alone is not enough. The panel must be made from the right type of wood, in this case wood with durability class 2 or 3.
But caution is advised. In fact, many WBP in the market are made from unsuitable wood types (Birch, Radiata Pine, Poplar, Eucalyptus, etc.).
Our market research has also shown that many WBP panels have not actually been effectively WBP bonded. You therefore need to choose a panel of the right quality that comes with a proper warranty.
Is film faced plywood better than normal plywood?
The quality of a film faced plywood is very often overestimated. Film faced plywood is in fact nothing more than plywood that has been finished with a smooth phenolic resin film on both sides. It does not refer to the panel's actual composition (wood type, bonding, etc.). Some film faced plywood panels have a durable composition, but a very wide range of them is not resistant to humid conditions.
Is plywood susceptible to bleeding?
This is possible with any plywood, especially plywood panels with a higher durability. Durable wood types tend to have a higher concentration of tannic acids.
These tannins act as a kind of vaccine against moisture-related bacteria and fungi. A very positive characteristic to have! However, this does mean that colour stains may appear when it rains.
Tip 1: Never leave the plywood exposed to the elements. A heavy rain shower can cause bleeding and undesirable streaks.
Fortunately, the streaks will simply disappear again with time. The same phenomenon happens when you put brand new wooden garden furniture out on your patio.
The first year you will see some brown marks, but they will soon disappear.
Tip 2: If the panel remain partly visible, be sure to apply a coat of paint. This will prevent the tannins from bleeding through when wet.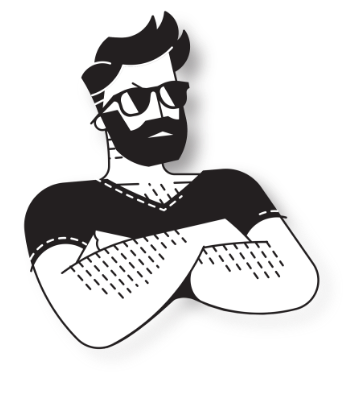 We like to highlight the advantages of our film faced plywood, but who better to talk about our products than the people in the field? These professionals specifically choose Solid John for a reason: they share our passion for delivering quality.
Believers
Like Solid John, Steegmans Construct is all about quality. Company director Frederic
Verder lezen
Believers
Verhelst has been a reference brand in the construction sector for 4
Verder lezen
Believers
Six is a force to be reckoned with, that much is certain.
Verder lezen
GREAT, SO WHAT IS THE NEXT STEP?